Pastor Charles and 

Tanya Aragon

Directors

Support the Ministry

Journey to Recovery Ministry

Deliverance Tabernacle is fully recognized by the I.R.S. as a 501(c)(3) Non-profit organization. You will receive a tax 

receipt for your contribution by January 31 each year. 

Monies designated for the "Journey to Recovery Program" 

will be kept in a separate fund and used solely for the ministry.

You can provide support in any of the following ways:

Provide Workbook and Life Recovery Bible for a   participant ($50.00)

Donate to the Seeds of Hope Youth Program

Provide snack for the group

Monthly pledge (Major Credit Cards accepted) 

One time gift (Click on the donate button)

For more information contact the church

office or a Journey to Recovery 

staff member.​

Curriculum and Program Format

The twelve step programs were adopted by AAA and found to be a powerful program format to help those struggling with addictions and ​trauma.

Each participant will need their own copy of the workbook.

Journey to Recovery

A ministry of Deliverance Tabernacle

Our Mission...

Our mission is to inspire spiritual breakthrough that will bring lasting change in the lives of people who suffer from addictions and trauma. We will minister comfort and strength through a Bible based twelve step program.

Our Vision...

Our vision is to empower people and put the love of God into action by offering hope, healing, and restoration through a comprehensive Recovery Program that is free to the community. It is our desire to see lives permanently changed and transformed by the power of Jesus Christ.​

The next session of Support Groups 

begins January 5, 2023

Thursday Evening

6:30 pm

Deliverance Tabernacle

3939 W. Florida Ave (corner Florida & Osceola)

Denver, CO 80219

Free Child Care for participants

A meal will be provided

Contact Information

       Church Office            303-455-5130

Life Recovery Bible

Filled with support,

direction, and 

encouragement for those struggling with addictions) and real life trauma

The Life Recover Bible is the #1-selling recovery Bible, based on the 12-step recovery model. It was created by two leading recovery experts, David Stoop, Ph.D., and Stephen Arterburn, M.Ed., to lead readers to the source of true healing--God Himself. Every participant needs a copy of this Bible. It is an essential tool in the program.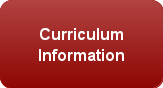 ​Journey to Recovery Files & Gallery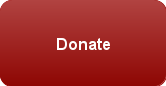 The Twelve Steps

A SPIRITUAL JOURNEY

Workbook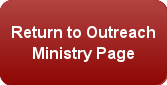 3939 W. Florida Ave.

Denver, CO  80219

Phone 303-455-5130    Fax 303-934-4262

www.deliverancetabernacle.org

_________________

A Sanctuary of Hope and Peace

J2R Service Times

Thursday at 6:30 PM

January 5- June 22, 2023

Lessons in the group sessions include:

Acknowledging problems and recognizing brokenness

Self Examination​ (Both the good and bad roots of our personality)

​Confession and repentance

Forgiveness, making amends

Purify your mind (Video games, music, TV)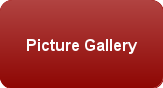 To DONATE to the Journey to Recovery Program, click on the DONATE button above.It will take you to the home page. Click on the donate button and follow the prompts. Put J2R in the "Special instructions to the seller" section.

            Carlos & Tracey Sailas                          Demri Sailas                                    Halii Sailas                           Danika DelReal                        Jolena Casias                              Art & Moe Vigil  

SPECIAL GUESTS

for

2023

Apostle Tracy Phillips  

Teaching: PTSD 

3/30/2023

Andrew Jerus​ik

Licensed Professional Counselor

Teaching: Mental Health

4/6/2023

Manuel Aragon

Teaching: Financial Stewardship

6/1/2023

Celia Benivedez

Teaching: Salvation

6/8/2023

Double click here to add text.

To download an Excel spread sheet of the schedule for the classes that will be taught during the 2023 session of Journey to Recovery

CLICK BELOW