_________________________________________________________________________________________________________________________________

Teen Parenting

Jessica Ibarra, Director

2nd & Fourth Tuesday of every month at 6:00 PM

EVERY MONTH AT 

DELIVERANCE TABERNACLE

Feature for the month

Harfest Festival

"HAY IN THE HOOD" HAYRIDE

Tuesday 

September 2, 2009 

at 6:00 PM

First Tuesday of every month

Ministry Team Meeting

Directed by Pastor Gail Bailey

First Tuesday of every month at 6:00 PM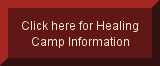 3939 W. Florida Ave.

Denver, CO  80219

Phone 303-455-5130    Fax 303-934-4262

www.deliverancetabernacle.org

_________________

A Sanctuary of Hope and Peace

Thursday 6:30 PM

Recovery Program for drugs, alcohol, trauma, divorce, loss, 

and grief. J2R is a Spiritual 

Twelve Step Program

​                           PRAYER

Friday night

7:30 PM

Regular Service Times

Sunday Morning Praise & Worship at 11:00 AM

Bible Study & Bible Club  Wednesday  6:00 PM

Nursery-Young Adult Bible Study - Bible Clubs


 Adult Bible Study - 
 Teen Youth Group

- Tween Class
New Believer's Program  Wednesday 6:00 PM

This class is designed for those who recently gave their heart to the Lord and need to be baptized and grow in the Lord.​

May 5, 6, & 7

Friday & Saturday Night at 7 PM

Sunday morning 11 AM

Praise, Worship, & Prayer for the sick

Candlelight Communion & Footwashing

Friday, April 7, 2023

7:00 PM

Everyone is welcome!

Come and join us for

Resurrection Sunday Celebrations

April 9, 2023

11:00 AM

Bishop 

Harvey McDonald

will be preaching our 

40 Year Anniversary

Services

  SERVICE TIMES

  Sunday 11:00 AM                                                       
Facebook Live
  Wednesday Bible Study & Bible Clubs 6:00 PM        
YouTube
  Wednesday New Believer's Classes 6:00 PM

  Thursday Journey to Recovery 6:30 PM

  Friday Night Prayer 7:30 PM

Upcoming Events

Deliverance Tabernacle

FOR MORE INFORMATION CALL

303-455-5130